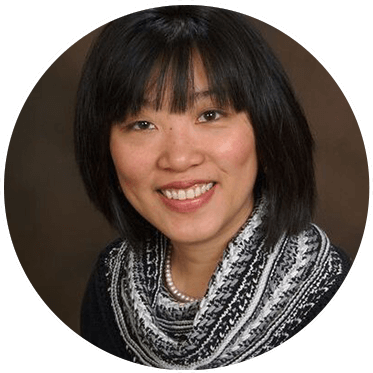 "My law practice
has become much easier

with the use of

Docketwise

since switching from LawLogix, which I had used for around 10 years."

Jane Y. Lee, Attorney
Of Counsel at Peterson Conners LLP
The Client
Jane Lee is an attorney with her immigration practice and Of Counsel at Petersons Conners Attorneys and Counselors in Dublin, Ohio.
She advises domestic and foreign clientele on a broad range of immigration matters, including employment and family-based visas, maintenance of status issues for international students, asylum, consular processing, permanent residence, citizenship & naturalization, and waivers.
The Problem
Jane was a LawLogix user for more than ten years. Long enough to become very familiar with the platform and long enough to observe LawLogix moving in a direction that didn't align with her firm's needs.
Declining customer support
Jane has no problem learning how to use software, mainly if it will run the core of her law practice activities. But she wants accessible customer support when facing challenges.
Over the years, Jane noticed that LawLogix reduced the ability to contact customer support and drove lawyers to post support questions in a forum for moderators to respond.
The amount of back and forth, waiting, and receiving inadequate responses left Jane unhappy.
Poor support became frustrating.
Expensive LawLogix pricing model
LawLogix uses a price-per-matter business model, meaning there's an additional fee for each new case.
In Jane's practice, each time she had a potential client or an existing one with a new case filing, this meant extra charges for her and her clients. Even for simple cases where the client might need to fill a quick immigration form in one go, this was an additional fee.
LawLogix's pricing became frustrating.
The Discovery
You might wonder why it took so long for Jane to make a change.
Initially, LawLogix was a solid choice providing the desired services and support. But as time passed, LawLogix evolved in a way that didn't support her firm.
Jane values "instant technical support," which was no longer offered by LawLogix, and the pricing-per-matter model became expensive and unfair.
It was time for Jane to move on.
The Solution
Jane did her due diligence to find an immigration software alternative and landed on Docketwise. After watching the demo and asking her specific questions, she switched from LawLogix to Docketwise and has been a happy customer.
"My law practice has become much easier with Docketwise since switching from LawLogix, which I had used for around ten years. I find the Docketwise support team friendly, helpful and knowledgeable. I am so happy that I decided to make the switch."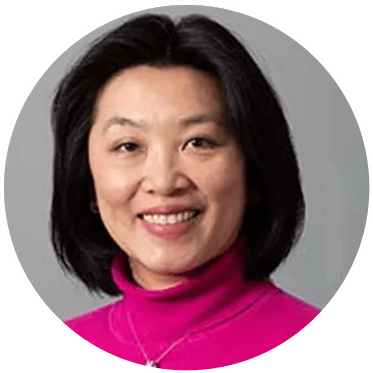 Jane Y. Lee, Attorney
Of Counsel at Peterson Conners LLP.
What about data migration from LawLogix to Docketwise handled?
Data migration between platforms is always a concern for lawyers. Jane input years of data into LawLogix, and so she wanted assurance that if she changed platforms, her data would remain accurate, and she would have immediate support to fix any errors.
For Jane, her data migration process included the following steps:
Jane requested a data export from LawLogix.
Once she obtained the data export file, she handed it off to Docketwise.
Docketwise data experts reviewed the data and mapped it to the Docketwise database.
Over the following weeks, Jane reported any issues, and the support staff immediately began to fix them.
"I knew that the Docketwise product was good and it was just a matter of time before I would start using it."
Once Docketwise had the export file, Jane was up and running in two weeks, which is the typical time required to migrate data securely and accurately.
Customer support cares
Jane loves live customer support available with Docketwise. She asks questions and has even provided great ideas to improve our product for immigration lawyers. We even crafted a few new features with her input. We love this!
With solid customer support, Jane feels heard and sees improvements.
Docketwise has simple flat-fee pricing.
Docketwise's flat-fee pricing is a big winner for her and her clients. She doesn't have to worry about billing clients extra for minimal case needs. She can create cases and send out forms as she wants.
Easy-to-use interface for clients
According to Jane, one area that puts Docketwise ahead of other immigration software is its easy-to-use interface for lawyers and their clients.
Jane mentioned that her clients have no issue accessing Docketwise to complete forms as it's simple and elegant. Additionally, since Docketwise can be accessed anywhere, including tablets and smartphones, it removes obstacles with clients.
Great support. No extra fees. Easy to use.
We hope you enjoyed Jane's story from LawLogix to Docketwise.
Docketwise is for the modern lawyer. You can quickly build, organize and share collaborative immigration forms and funnel them into a user-friendly dashboard that makes managing your cases easy.
Here's a video of our Smart Forms to share some unique features.
Switching case management software can feel concerning, but it doesn't have to be.
At Docketwise, we have data specialists that will guide you step-by-step to ensure that you are aware of what is occurring with your data and feel at ease.
And once you're migrated over to Docketwise, you'll feel a whole new world of opportunities for your firm.
Trusted by Immigration Attorneys and Law Firms Worldwide.
Smart Forms
With Smart Forms, you are able to collaborate on the electronic questionnaire with your clients to gather all necessary information.
Multi-language Assistance
Translate questionnaires and forms into Spanish, French, Portuguese, Russian, Arabic, Hindi, Chinese and more languages.
Simple Interface
Create new tasks or import case-specific tasklists in seconds. Then set due dates and/or assign tasks to members of your team.
Trusted By
Thousands of Firms

.
Docketwise is the best software at my firm. My staff and clients love how user friendly this software is.
Anna Ernest, Ernest Law Group, PLC
More Reviews
Let's chat.
Schedule a demo and earn a $59 credit toward your first payment.